A/N: Had to pull myself away from this chapter. My OCD has been flaring up lately; still not happy with it, but you guys have waited long enough.
Anyways. This is the final chapter of The Devil You Know, which will be continued in the upcoming story Mortality (also the name of the series as a whole). You guys have been beyond amazing, and I wanted to thank you again for every page view, review, follow, fave, recommendation, and every other flavor of support any of you have given me. The fact that you're still here speaks volumes. You guys are the reason I write, and I LOVE YOU ALL. HUGS ALL AROUND.
So this one-shot turned out kinda angsty. And long. Long and angsty. Like Loki's life. I'd say I'm sorry, but I'm not.
---
Priorities
(
The ceiling was hardly exciting even in daylight, but Loki stared up at it now, as he did many nights, watching as the glow of the city cast hard-edged shadows across its surface.
Collapse
)
Current Mood: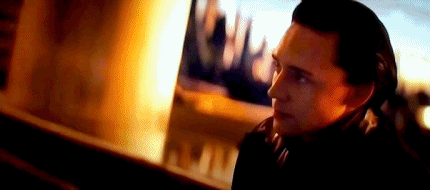 crappy